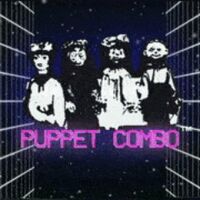 Puppet Combo, originally Pig Farmer Games and real name Benedetto "Ben" Cocuzza, is a one-man game developer that specializes in a specific genre, mixing PS1 and PS2 survival horror games like Silent Hill and Resident Evil with low budget 70's/80's slasher films like Halloween, The Texas Chainsaw Massacre, Friday The 13th, and A Nightmare on Elm Street.
Starting in late 2016, Puppet Combo began a Patreon and started making exclusive games on a near monthly basis for it. In 2019, Puppet Combo started publishing games by other developers on his Patreon page.
In June 2020, Puppet Combo started a horror publishing label "Torture Star" and started promoting and publishing games from other small indie game developers.[1]
T-Shirts, physical games, and other merchandise are available for purchase at Puppet Combo's store[2].
Games
[
]
Clarification is needed. Not all game status' are accurate.
Games Published
[
]
Games not developed by Puppet Combo, only produced/published.
Lost Games
[
]
Games that never saw the light of day. Cancelled or current status unknown.
Books
[
]
Novelizations
Future Projects
[
]
Unknown Projects
[
]
Social Medias
[
]
Gallery
[
]
Video
[
]
References
[
]