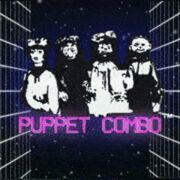 Puppet Combo, originally Pig Farmer Games and real name Benedetto "Ben" Cocuzza, is a one-man game developer that specializes in a specific genre, mixing PS1 and PS2 survival horror games like Silent Hill and Resident Evil with low budget 70's slasher films like Halloween and The Texas Chainsaw Massacre.
Starting in 2017, Puppet Combo began a Patreon and started making exclusive games on an almost monthly basis for it. In 2019, Puppet Combo started publishing games by other developers on his Patreon.
In June 2020, Puppet Combo started a horror publishing label "Torture Star" and started promoting and publishing games from other small indie game developers.[1]
Games
[
]
Clarification is needed. Not all game status' are accurate.
Games Published
[
]
Games not developed by Puppet Combo, only published.
Lost Games
[
]
Games that never saw the light of day. Cancelled or current status unknown.
Books
[
]
Novelizations
Future Projects
[
]
Social Medias
[
]
Gallery
[
]
Video
[
]
References
[
]